Oculus Rift Games at their best
Oculus Rift has now started imploring shipping options; no matter where you're located, this is the opportune time to get onboard and get a chance to play amazing games only available at Oculus! In its launch, Oculus has included 30 of its most sought-after games during their E3 2016 release in the PC category; most of us frequently use our PCs and this comes as a huge relief.
How do you access these games?
Simply put, you only need to use the Oculus home app or alternatively download these games using the VR support from stream. Using your headset, you'll get unlimited to these innumerable games complete with VR support from stream for ultimate fun. Big game titles from major game publishers are not only a talking point for us but a reality!
Games on the verge of coming out
Wilson's heart
Though it will be released in 2017, there's much to be excited about this game already. The basic concept revolves around Wilson's, the main character, who has his heart replaced by a mysterious device; you can only guess how interesting it gets.

Acting cast
The voice and acting cast include Rosario Dawson and Alfred Molina amongst other reputable names in the gaming industry. Their professionalism notwithstanding, they bring in a different style that seeks to capitalise on Oculus' touch controls as well as depicting the game as a psychological thriller of novel nature.
Serious Sam VR (The Last Hope)
Originally from Croteam, this is a somewhat controversial game as Oculus tried to own its right but Croteam wouldn't accept. All the same, a formal agreement has been arrived upon and Rift will be featuring the game within the year.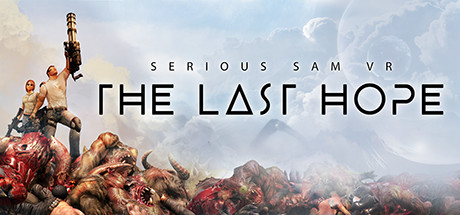 It's all about alien monsters!
Are you rearing to battle with the inevitable force of the future? This game centres on the violent fun as the gamer tries to disseminate unrelenting aliens. These aliens will without a doubt not splatter themselves; that's where you come in.
Superhot VR
Previously, Superhot was available as a web game; the metrics have changed and it is now available on Rift. It's all about time; you get to move forward and pause as the time continues to tick; the shooter at the centre of the action, you, gets ample time to make the necessary adjustments.
The virtual world is without a doubt, tricky; you'll need all these extra help. Take the bold step.
Star Trek: Bridge Crew
During its E3 launch, it was made clear that this game could handle four simultaneous players; this especially makes it suitable for a family setting don't you think? It was definitely a win for VR cross-platform games as it is compatible with all 3 major headsets, Oculus being chief among them.
Players will be tasked with the enormous challenge of manning controls of a legendary Federation starship; there's simply no better feeling for Star Wars fanatics!
Be a part of the most exciting gameplay
Red Storm entertainment being the developer and published by Ubisoft, don't expect less than the best. Just around the launch of PlayStation VR, you will have access to this hugely anticipated game; hold onto your horses just a little bit longer.
Bullet Train
Don't just expect a simple bullet train; this action packed game incorporates teleportation as well as time manipulation, making it one of the most futuristic games out there. We might not know it yet but these will be the norms in the near future.
Shoot opponents in an amazing way
Rather than just pull the trigger at a rival, this game enables you to do that in amazing ways. By sensing your hand movements, Oculus, though Epic Games, enables you to do the unthinkable; your opponent won't see it coming; you ultimately have the upper hand!
Rockband VR
In collaboration with Harmonix, Oculus accords you the opportunity to utilise Oculus Touch-controllers with Rift in the tracking of Rock Band guitars; it rarely gets more interesting than this.

Oculus is on track to producing a wide range of games that are socially interactive; this is barely a scratch on the surface of their goals and aspirations. At the current games, social VR games will soon be the in-thing if they are not already there.
The Witness
Your mind is subject to complete control by this game if you don't watch out; it's a really cool feeling at the same. Throughout its 440 puzzles, you will definitely rake your brain as you try manoeuvring through this deserted island. As stated by Blow, the game's developer, the game will apparently feature experimental VR support.
Are you okay with tinkering? This is the game for you and this is how to try it out!
World War Toons
Not many games are available in 3D VR mode; this is. Set in a 20th-century war field, all world wars having happened within the 20th century, mechanics appear overly clever with faces depicting some familiarity.
Powering up is easy!
Need to gain power in this game? Simply grab a gun or a tank! You will instantly be ranked as being an officer of that rank; pretty easy, right? Though the sights have been set on PlayStation VR, Oculus will soon have this game available for PCs as well. Reload, its producer, is particularly keen on making the game free-to-play, a rare novelty to come by this competitive age.
VR Sports Challenge
This is a compilation of all games you would think of ranging from baseball to basketball, football to ice hockey. In essence, this game caters for basically everyone who loves a popular sport.
Balls and pucks are displayed in green & red respectively
Being an all-incorporating game, this basic ground rule ensures that shifting from one game to another is seamless and with minimal confusion. The only difference is that the setting is different but the ball and pucks colours will remain constant.
An alliance between Sanzaru Games and Wii Sports, Rift is aiming as building up as much fun as possible through multiple events.
Adrift
If you are into non-VR or VR flavours, this games meets both ends pretty satisfactorily. Imagine being in a destroyed space shuttle, absolutely clueless on how it got that way. You are just drifting in space without any clear idea where you're headed or what to expect.
Available in both PlayStation VR and Xbox One
Before the end of the year, this game will be rolled out. The only question is, will you be able to handle it? A free idea to start on, it's all about gravity'.
Oculus Rift gaming review.