Healthcare Wearables.
Future medical technology is already here with us in the form of fitness and activity monitoring trackers; settling on the best healthcare wearables, however, is a daunting challenge, one that can easily lead you down an uncertain path. However, all is not lost; we have compiled a list of the 10 best healthcare assessment wearables in the market today, with the aim of taking the worry out of your back and having you concentrate on keeping track of your metrics.
Medical futuristic technology is not only about healthy living but using the best trackers on a daily basis. Here is an exhaustive list of the best 10 future medical technology fitness trackers.
Best for alleviating stress.
The 21st century is without a doubt the most stressful period to live in; competition has spiralled through the roof and one has to remain sharp and focused on staying ahead of the pack, often leading to unforetold stress. Stressful conditions may result in serious health risks such as heart attacks, diabetes and obesity just to name a few.
PIP comes across as the best tracker to give you instant feedback on your stress levels. Through it smartphone app, you get tips on how to reduce stress levels and maintain a calm or happy mood; simply press your index finger and thumb on the PIP device to get an accurate reading.
Best for sleep tracking.
Your beauty, health, brain power and overall satisfaction are all dependent on the quality of sleep you get each day. Future medical technology has fully acknowledged this, as have physicians worldwide. To ensure that you get ample rest each waking day, it is wise to invest in a sleep tracker that gives you unbiased results, all with the aim of improving your health and overall wellbeing.
Pebble Time and Android Sleep App are the best tools in the market to accomplish this task. The former tracks your sleeping pattern automatically while displaying this in its parent app. Android Sleep App soothes you to sleep and wakes you up gently when you've had enough rest. Its recording devices enable you to diagnose your various sleep illnesses in a discreet manner too.
Best for optimising your blood pressure.
In America alone, over 80 million cases of hypertension are reported each year; this is an alarming realisation which should be appropriately tackled using the best medical futuristic technology. This has necessitated many people to rely on home solutions for detecting blood pressure before anything tragic happens.
The Withings Blood Pressure apparatus is not only easy to use but among the earliest connected devices designed for self-use. In addition to measuring your heart rate and blood pressure, this device also counts the steps you take on a weekly basis. By taking three measurements of each event and then averaging them, it is perfectly in line with medical recommendations. It also has reminders to ensure you never miss out!
Best for staying energetic and fit.
The most used and common healthcare wearables are activity and fitness trackers; chances are that you will find them strapped on everyone's wrist. With most of the smartphone already featuring applications for calculating and recording various fitness metrics, fitness trackers have the added advantage of giving you pointers on how to make your exercises as stress-free and productive as possible.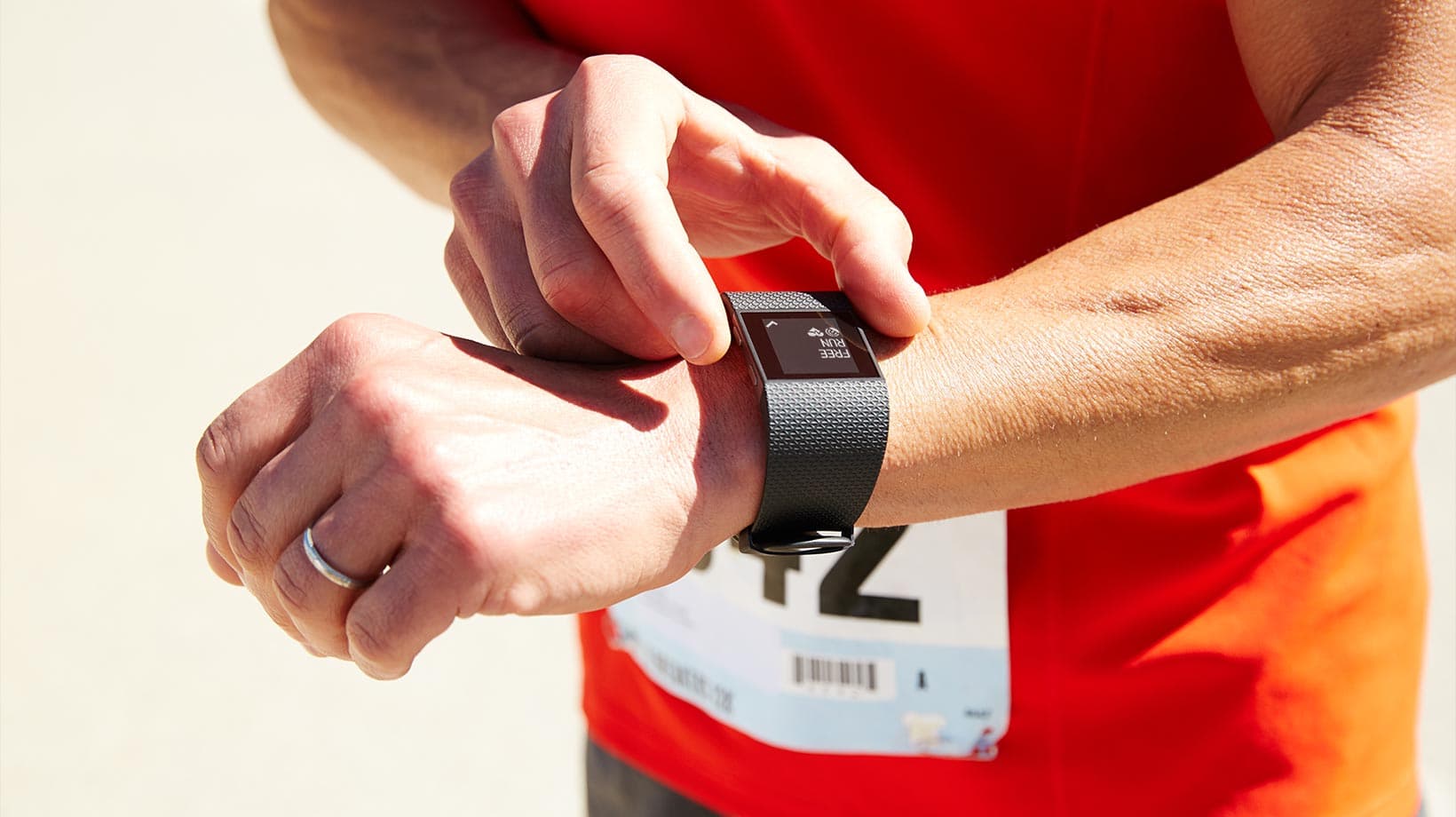 Fitbit Surge is the best-known tracker and understandably so; it's is more than a fitness tracker. It acts as a smartwatch too! Notifying you of incoming calls, texts and events. For outdoor activity, the built-in GPS accords you the luxury of leaving your smartphone behind.
Best for tracking weight.
Measuring your body weight and BMI index on a daily basis may turn out to be a tedious task but one which cannot be overlooked. Being overweight can lead to lifestyle conditions while being underweight has health implications too; it should always be maintained at an optimum, using the various future medical technology devices available to us.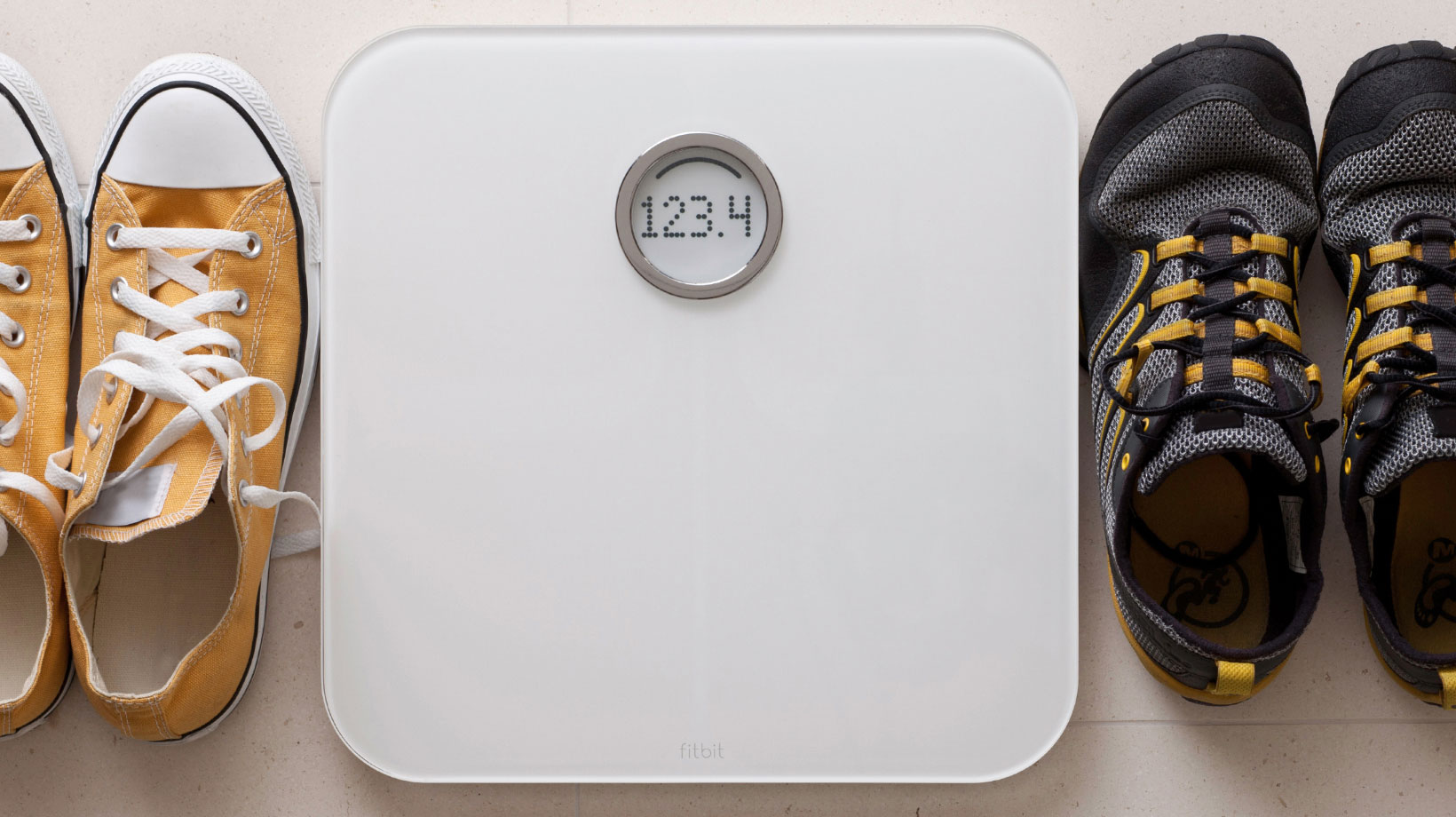 Fitbit Aria is small in size but mighty in ensuring you maintain optimum weight. Connected via Wi-Fi, it will be easy to store your progress in a cloud-based account. You see your weight changes alongside physical activities undertaken, enabling you to make appropriate choices.
Best for effective meditation.
Scientifically, meditation enables you to ward off stress while fostering a calm mood which ultimately translates to higher productivity. Though some folk may shoo it away as a step too far in future medical technology, its benefits are numerous!
Muse headband relays to you in real-time biofeedback on the events taking place in your brain as you practice your calm posture. It actively induces your brain through a series of breathing patterns all aimed at enabling you to attain a calm, meditative state.
Best for boosting overall well-being.
Far from what is achieved through future medical technology wearables, your wellbeing requires no fancy devices to be accurately monitored as these just provide you with statistical data; they fail in providing you with actionable incentives as well. The best tool to use for this is a simple Google or Excel spreadsheet. This will not only feel more personal but will show you exactly what you need to do to be a better you in all aspects.
Best for most effective exercises.
The more leisure-time activities you engage in, the higher your life expectancy will be; this is as attributed by the US National Cancer Institute. Whichever exercise you enjoy the most, keeping at it has numerous benefits for you.
Gymwatch Fitness Tracker is your professional coach built specifically for the gym; the gym instructor has too many people to attend to and may fail to give you the attention you need. It can either be worn on your arm or leg and still achieve similar results. The feedback is both verbal and visual in real-time. It avails to you a community of gym enthusiasts with the same perspective as you!
Best for a healthy heart.
Each day, a healthy heart records about 100,000 times; allowing future medical technology wearables to access this will expose you to a wealth of information which will ultimately make you avoid serious illnesses.
AliveCor Heart Monitor is an electrocardiogram in your smartphone; it attaches to its case and can go unnoticed. Its app features collected data, ECG as well as an excellent educational portion all designed to ensure optimal heart health.
Best for body temperature measurement
Recent future medical technology inventions are designed to take your body temperature instantly and record the same. A deviation of body temperature from the norm is an indicator of ill health and appropriate corrective measures should be taken.
Viatom Checkme is the world premiere medical tricorder. It not only measures your temperature but ECG, oxygen saturation, heart rhythm, systolic blood pressure, sleep and other physical activities. It only requires a second of your time to ascertain whether you should see a physician or are healthy enough to carry on with your daily activities.
Moving forward, wearable technology will surely impact marketing in the fields of niche-specific articles, shorter form content as well as geo-targeted campaigns. It will be one of the main ways to gain a competitive edge coupled advancement in future medical technology ventures.