Hot Wearables Startup to look for !
Just like fashion, wearable technology is greatly influencing the market as more and more startups are being launched, which each coming up with their own product and design. Wearable tech is not about fitness trackers and smart watches only, the tech is evolving and is bringing out wearable necklaces, smart shoes, smart clothing, and more.
There is no doubt that the once so called science fiction tech in movies will become a reality with time, with the help of upcoming startups. The following are hot wearable startups that you should keep an eye on.
Unlike traditional headphones, the guys at Ossic are working on calibrating individual listener's ear and head features hence ensuring accurate sound placement and increasing overall sound quality. This company will surely up the gaming experience through VR headsets like HTC Vive, Oculus, and the nearly launched PlayStation VR headset. The 3D audio feature in the headsets is sure to make virtual reality even more real and make music and movie experience more thrilling.
The developers at Doppler have come a long way from creating mechanical earplugs for concerts. The 3-year-old company has come up with the Here Active Listening ear buds which allow users to tune out specific frequencies, and designate sounds within a frequency that the user wishes to tune out.
As if that is all, Doppler Labs is introducing music streaming tech to ear buds, allowing users to stream music from their smartphones via Bluetooth. The technology has caught the eyes of music industries who want a piece of the action. The Here One tech will greatly help users who bike or walk to work and need to hear essential sounds like horns, sirens, without hearing the noisy traffic.
This Indian startup is dedicated to keeping friends and family safe by sending SOS alerts and GPS location to the selected family members and friends. All the user has to do, is wear the Safer Smart Necklace and in the case of trouble, double-clicks the button on the necklace which sends out the alert. It even sends a text when the user can't dependably connect to the internet. The ordinary jewellery look of the wearable makes it appropriate for emergency situations.
For athletes who don't want smart bands and chest straps encumbering their body, Hexoskin is the solution. The body metric system has several sensors that are woven into and shirt to measure, breathing, steps, calories, pace and heart rate.
Hexoskin kit was so awesome that it won a contract with Canadian Space Agency because it may help monitor astronaut vitals when in space.
Just as depicted in futuristic movies, where characters swallow tech which monitors their vitals from the inside, is no longer a fantasy but a reality. Over the last few years, the French company has been designing and perfecting a paracetamol capsule looking pill which when swallowed, monitors core body temperatures when moving.
The company designed the pill to aid doctors in taking care of patients and help elite athletes monitor their vitals. With more sensors being added to the pill, internal body monitoring will surely step up to the next level.
MyZone fitness belt is a heart rate based system which uses cloud and wireless technology to conveniently and accurately monitor physical activity. From monitoring the heart rate to adding a competitive edge, the fitness belt ensures that the users push themselves to the limit by awarding MyZone Effort Points (MEPs).
In addition, it also calculates duration and time of activity, calories burned, and with the aid of bio impendence scale, it can monitor values such as muscle mass, weight, metabolic age, body water and fat % and much more. The users can view their progress in their personal from any location in the world.
This company is massively attracting big names in Silicon Valley due to its unique approach to wearables. GOQii is all about purchasing of subscriptions and having a personal coach analyse your data and help you reach fitness targets. The wristband itself is free.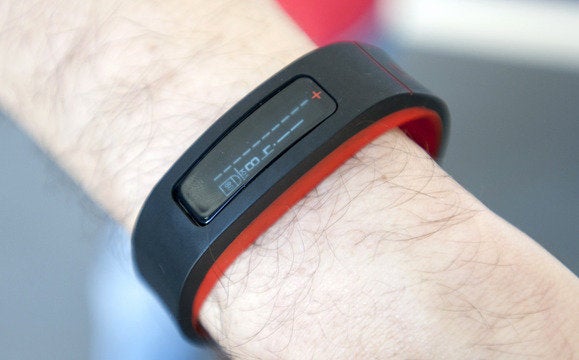 The company knows that a personal coach is the easiest, fastest and most effective way for the user to improve health and fitness. That is why they are combining the science of behavioural change, and coaching with fitness tracking, which establishes a sustainable and high-quality approach to the user's total well being.
The Embrace fitness tracker features movement, temperature, and ectodermal activity sensors which enable it to identify and detect when the user is depressed, stressed, anxious, and alert the user if they are about to have and epileptic seizure.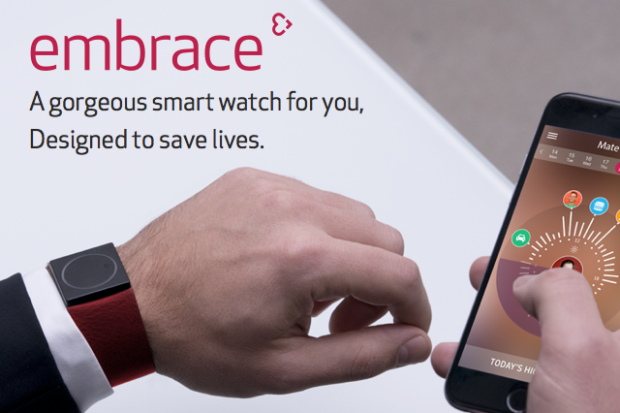 Apart from being a live saving wearable, it has a classy and stylish look made from Italian leather straps and polished metal. This technology is a great asset for patients with epilepsy and deserves utmost attention and support.
Boxing is a favourite sport to man fans and the way winners are determined is sometimes not seen as fair. Hykso, the Canadian startup has made sure that boxing has gone digital. The company came up with sensors that are slipped into hand wraps thereby allowing the measurement of boxing elements such as strike intensity and punch count. This wearable can greatly help upcoming boxers by helping them know how they would fare against professional fighters like Floyd Mayweather.
The US-based startup is focusing on understanding biomechanics in order to reduce and prevent sports injury occurrences and help professional players and athletes analyse their performance.
The startup has launched a full body sensor wearable and a smart sleeve, which have been a major advance in sports technology.
Salted Venture is among the first startups to spawn out of Samsung by designs smart shoes. The Smart balance shoes are exclusively designed for fitness and golf and provide info and customizable coaching tools to allow athletes to coach better and train smarter.
The shoes not only improve the user's performance but will also look stylishly awesome. Salted Venture is also creating a software that analyses video and coaching comparisons to give meaning to the user's data.
This five-year-old startup company has been working its way up in the world of wearables by getting smart clothing into the wardrobes of many athletes. The Lumo run gives the athlete regular updates on pace, distance, time, and analyses running technique by measuring braking, cadence, bounce, pelvic drop, and pelvic rotation. It is also water and sweat proof and can be washed without damaging the sensors.