Kate Spade Wearable Smartest Jewellery!
Kate Spade is focused on female wearable; you can just imagine the beauty of it all. To add to their ever-growing collection, they now have at least 1 hybrid Smartwatch and 2 gorgeous fitness trackers.
What you should be expecting in a short while
A black silicone fitness tracking wearable – This cutesy wearable, when released, will be using Kate Spade's cat motif. Its expected release date will be within the next month, September, with the sales being in Kate Spade online stores.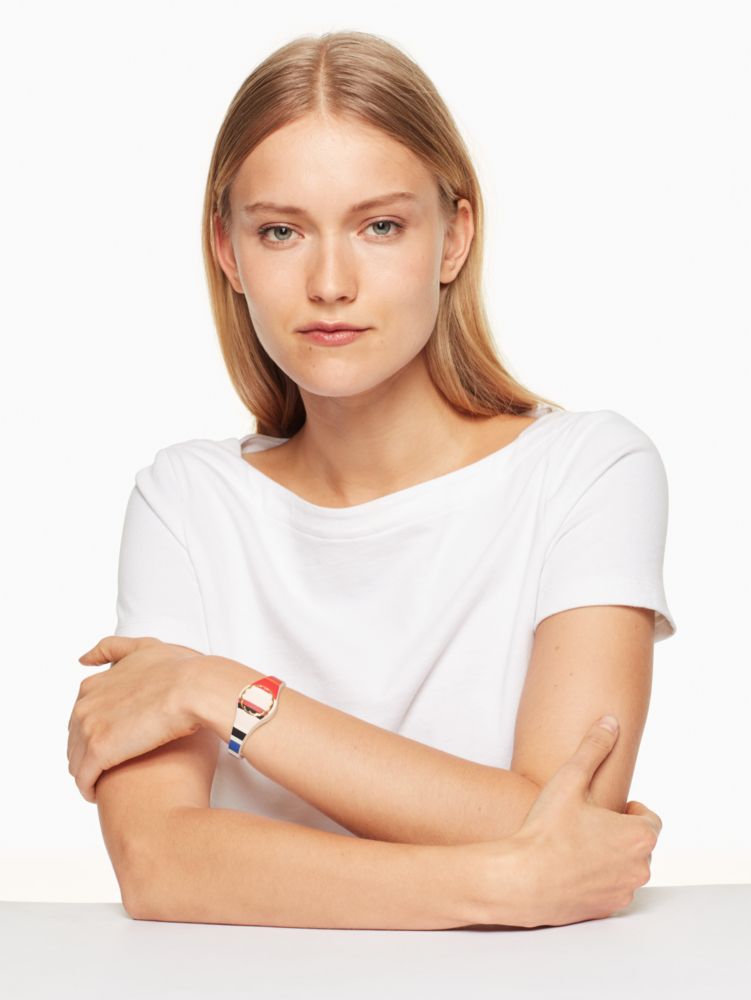 A fitness tracking bangle – This dainty release will be featuring mother of pearl, pale hues as well as "seize the day" inscription curved into the inside of the jewellery.
Both of these fantastic wearables are expected to cost a modest $125; their names are yet to be released.
The smartwatches to expect
Though details are still scanty, there might be two smartwatches about to be released by Kate Spade; this is will be clarified as soon as the information trickles in. To fully assert its image on the smartwatches, Kate Spade will be featuring its signature gold and pale pink colours. The watches' faces will be toned down to features cheers!' detail as well as champagne bubbles.

It's a bold licensing deal with Fossil Group
All these 3 wearables from Kate Spade will become part of Fossil's ambitious strategy of releasing 100 connected fashion accessories that all have smart features; by the end of 2016, all this should be done. Some of the brands that will be included are top-notch including Diesel, Emporio Armani, Skagen and the Michael Kors Access watches.
Features in the expected devices
All the Kate Spade wearable devices yet to e released are expected to feature smartphone notifications, fitness tracking, music controls and remote selfie controls. As of yet, it is not clear which set of wearables will have which set of features. Compatibility will be with both iOS and Android platforms, with the Kate Spade app expected to be based on Fossil's Q app.
Stick around for the latest updates!