Orbi Prime Camera Sunglasses
On Indiegogo, orbi prime camera sunglasses are attracting a lot of attention as they are the only pair of video-capturing glasses which will do so in 360. This action hands-free 360-degree video capture start-up is on the frontier of making action video capturing hassle free, with no need for mounting; you'll simply slide on your orbi camera sunglasses and the rest happens effortlessly.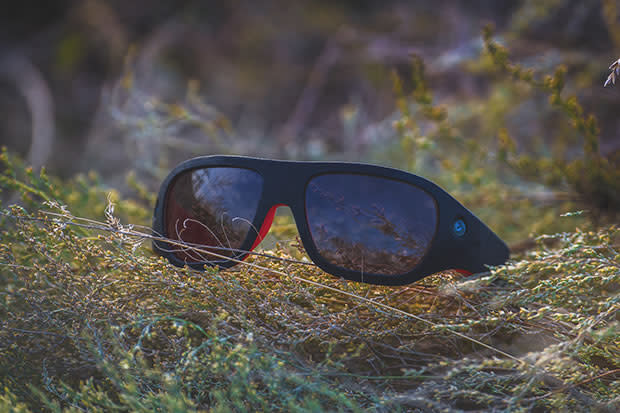 Orbi prime camera sunglasses controls
To make your work easier, the orbi sunglasses have only two physical buttons for control as well as the app. you can forget about the all too irritating blink to shoot awkward controls; whether you want to shoot a video or not, you have to blink anyway! When compared to Google Glass, it is way more GoPro.
Orbi's project manager, Borja Lopez, says the evident lack of a seamless wearable especially in continuous video capturing implored them to design orbi prime camera sunglasses with the aim to transform your eyes interaction with the world; the video is captured in an awe-inspiring experience, bringing out unique attributes and instant real-time reactions.
Orbi sunglasses camera
With four High Definition cameras capturing the widest, multiple angles, you will have fun editing the 4K resolution footage which also has a 30 fps frame-rate. The 360 video shot using the camera sunglasses then stores the footage in a Micro SD card.
Connectivity
With built-in Wi-Fi, Orbi uploads and saves all action video taken to the Orbi App. from here, you are able to edit, browse and eventually share your footage with friends on social media or personal sites.
Battery
These sunglasses are powered through a Micro USB cable, with one charge lasting for 90 minutes when recording continuously; you are at liberty to capture as much 360 action video footage as you want.
Since action footage features continuous abrupt head movements, the orbi camera sunglasses come with a detachable strap that allows you to fasten them tightly when recording. This not only boosts safety but also results in a steady shot. The glasses weight slightly above a quarter pound and are splash proof; they are however not waterproof.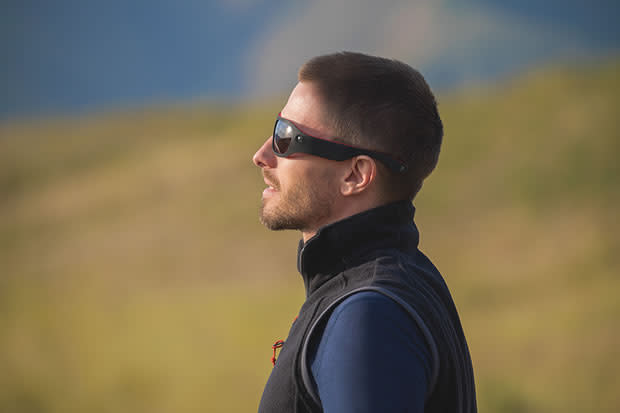 Indiegogo goal
Being a pretty demanding innovation that will employ never-seen technology in this field before, the project in Indiegogo posted a target of $75,000. So far, it has raised well past half the target, with an entire month left on the clock. It won't be a surprise if this ends up as one of the most funded projects in that frontier. The pledging starts at $329, with perks being given as per the pledge amount. If all goes according to plan, orbi prime camera sunglasses camera is expected to start shipping in August next year.
The most amazing moments are always unplanned for; you hardly have time to unlock your phone and capture the footage. By strapping on these sunglasses, all you will have to do is push the button and capture the footage wherever it goes, however fast it moves. The automatic stitching software ensures your shot is flawless and its multi-layer video stabilisation does the rest! be among the growing number of pledging supporters of this transforming technology that will revolutionise 360 video capture.