Future Sleep Trackers
Are you and your loved ones getting enough sleep? Good sleep equal more productivity, a fact many of us tend to overlook. The sleep tracking market is overwhelmingly diverse and one stands a chance of being easily duped in investing in a sleep tracker that doesn't deliver as expected. These wearables are solely dedicated to tracking your sleep; let's get right to it.
Emfit Sleep Trackers
The Emfit OS sleep tracking wearable caters for all people including families, athletes and caregivers. Running on a dedicated system, Emfit is fully equipped to not only feature a variability sensor, which is instrumental in sharing sleep quality data but also indicates your stress level. In addition, Emfit displays an athlete's recovery progress, an essential defining the thin line between winning and losing.
The Emfit MM is a much bolder version with more complex features. For starters, this sleep tracker will easily detect muscle jerking as well as tonic-clonic seizures. For sure, this is not a wearable but a more fixated device that should be placed between your box spring and mattress. Ideally, this sleep tracker is best suited for use by caregivers and families; on the onset of a seizure or muscle jerking (lasting 10 seconds and more), Emfit MM immediately alerts the caregivers or other family members, enabling them to react promptly. There will never be false alarms.
This wearable device conveniently wraps around your head while hooking itself on your ears, guaranteeing utmost comfort. Its main function is to generate micro-electric pulses that sooth your nerves and enable you to sleep soundly at whatever time of day or night. Its pulse electromagnetic tech also stimulates activity nerves, enabling you to adequately complete any tasks you're currently handling without losing concentration.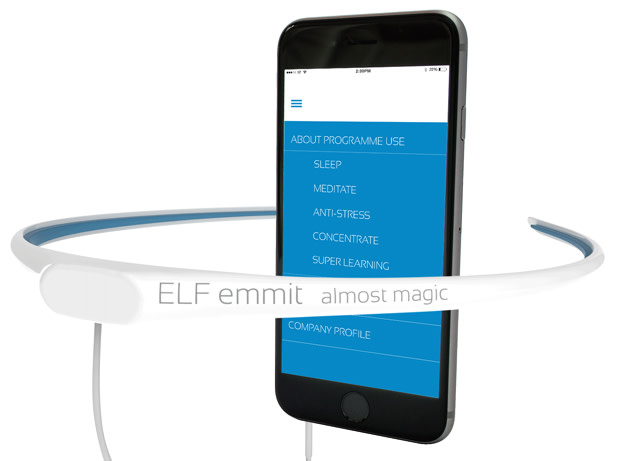 Elf Emmit's main target is your cerebellum from where it either speeds up or slows down its ability to induce activity or sleep respectively. Want try it out? Check it out here!
As its name suggests, Sleepman is first and foremost a sleep tracker but also doubles up as an activity tracker. Wearable on your wrist, Sleepman is impeccably accurate in detecting fatigue as well as any minor changes in your sleep patterns. When it detects that you have had enough rest and sleep, this device will wake you up; think of it as an extremely smart alarm!
Its InsomniZap feature
For both kids and adult, this feature trains you to sleep faster and thereby avoid falling prey to insomnia. How does it do all this? Through its heart rhythm monitor, Sleepman is highly accurate, an accuracy that is further compounded by its bio-smart alarm ad EDA monitoring. The entire software is seamless, to say the least.
In total, Sleepman has 8 dedicated features that are ideal for frequent nap-takers as well as long-time drivers, all with a goal to foster better health and productivity. It's totally non-invasive.
Sleep is invaluable to you. When it's time for it, it's advisable to shy away from the glaring sleep we have all around us and focus on resting your body. With these amazing sleep trackers, you will feel a new sense of freshness and realise your dreams even faster through your increased productivity.
These and countless other smart wearables have been availed to you here for your exploration; feel free to take a peek inside!