Creative Fitbit Accessories
Fitbit is one of the best wearable brands for activity trackers, offering a wide array of models in all shapes and sizes. Whether you wear a small pebble-like activity tracker such as Fitbit One or Zip, or enjoy the sleek style of Flex 2, Alta or Charge 2 or even if you choose one of the more robust models like Surge or Blaze, there is a number of interesting, stylish and original Fitbit accessories on the market. If you wish to completely customise your activity experience and showcase your own personal style, try some of these top Fitbit accessories, available in a variety of price ranges and designs.
We're starting with Charge 2 as it does not have a lot of available accessories on the market (this activity tracker is more function than fashion), but you can find a nice range of bands in different colours and styles on the official Fitbit web page. Bands are made from genuine leather, available in blush pink, brown or indigo for the price of $69.95.
Fitbit Flex, Flex 2 accessories
One of the most beautiful accessories for you Flex or Flex 2 is definitely the Pendant. A very elegant necklace brought to you by Fitbit is offering a silver option or 22-karat gold plated option of stainless steel. Even though some of the Smart Track features and sleep tracking will not work when your activity tracker is fixed inside the pendant necklace, the sheer beauty of this accessory makes it worth your while. The price is $79.95.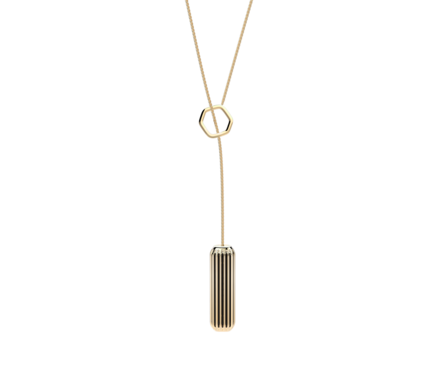 If the Pendant is to your liking, Tory Burch is a company that creates a lot of accessories for all the Flex models. They created a fashionable, statement necklace with a pendant that opens and lets you fit your Flex fitness tracker right inside (you just latch it to stay in place). The necklace and pendant are very elegant, fitted for business meetings, come in silver, gold and rose gold and are available on the Tory Burch web page for a price of $175.00.
The Creek Reflections bracelet made of leather is a nice way to discreetly wear your Flex or Flex 2. It is a handmade leather bracelet that keeps your activity tracker securely in place in a petite silver compartment. You can personalise it by picking the design of the stone, which hides the tracker, yet offers enough visibility to see the light indicators. Available at a starting price of $175.00.
If you like the urban style, we recommend the Griffin Uptown band, which designed a double-wrap leather bracelet to hide your Fitbit activity tracker but showcase your style. The band is adjustable and available in both black and brown. The price is $34.99.

Due to the practical size and shape of Flex and Flex 2, you can find a number of original and handmade additions for your activity tracker. We recommend typing the Fitbit model you own the Etsy store and you will come up wide a large variety of bracelets and bands. TechGLAM offers fashionable, girly designs with beads on a leather bracelet starting at $70.00, as well as more elegant designs of wristbands in white and silver tones for $24.00, and FUNKtional Wearables has a very simple and minimalist, yet stylish silver bracelet for a starting price of $36.00.
Fitbit Blaze accessories
If you are planning to buy the Blaze fitness tracker, you can get the special Gunmetal edition, which is a black band with a durable frame of the same colour and available at Bestbuy for $229.95. Keep in mind this is the whole set – band, frame and the tracker itself.
The ultimate accessory for your Fitbit is definitely the 22-karat gold Blaze edition. You can choose a pink or black band that comes with a stainless steel frame plated with 22-karat gold for your Blaze. There is also a silver frame option available, both directly from Fitbit. The price is $99.95, but the luxury of this accessory is worth the price.

Vekson Milanese strap is a third party company that offers metal frames in a combination with a stainless steel band and a metal buckle for your Fitbit Blaze. It is quite masculine but very elegant, as well as affordable for the price of only $27.00 and available at Amazon.
Fitbit Alta accessories
If you wish to make your Alta fitness tracker even more practical, take a look at the Public School series, Paracord model of a bracelet. You can get it in black to add to a military style, as it is a bit rough around the edges, but nicely designed for lovers of the urban style. It can be found on the Fitbit web page for a price of $ 175.00. It is a bit pricey, but the original, robust design speaks for itself.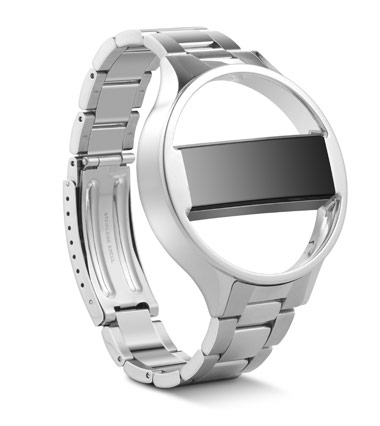 For someone looking to wear an elegant statement piece around their wrist, Public School Axis is available in the same series on the Fitbit web page. Mostly for women, it is created to mimic a regular wristwatch by sporting a stainless steel frame that is polished and keeps the Alta activity tracker in place. It is very futuristic and accompanies the business style extremely well. Priced at $295.00, it is not the cheapest of accessories but it is stunning.
If you are looking for a bit cheaper, yet elegant solution, the previously mentioned Tory Burch company offers a lovely Alta accessory in a form of a discreet bracelet that hides your Alta tracker. It has a type of pendant made of metal in combination with a stylish band with a gold, gold rose and silver option available to choose from. The price is still not available as it is due to arrive later in 2017.


Luxe bands are lovely as well, as they are very comfortable and even though they do not have a breathtaking design, you can wear them with almost anything as they are pretty and professional. Created primary for women, the Luxe brand recently added a leather line of bracelets for me. These are also very affordable, starting at only $29.95 if you are buying a classic band and $99.95 if you choose the metal one.
If you are already using an activity tracker, make sure you take advantage of the wide variety of accessories available not only from Fitbit but also third party companies that create unusual and original designs in order for you to wear your tech with a bit of personal style as well.
Which Fitbit is the Best Fit for You in 2017?