2017 Best Wireless Headphones Pick
JBL's Reflect Contour Bluetooth wireless headphones
For fitness novices and gurus alike, the latest JBL headphones come at a time when music therapy is being appreciated. These cool-looking wireless headphones will get you through your toughest workouts, making sure your head is in the game. A reflective wire joins the two buds and also house the 3-button remote; through this, you get ultimate music control at a slight touch.

Enjoy 8 hours of playback
On a single charge, the JBL Reflect Contour Bluetooth wireless headphones keep you juiced-up on your favourite jams for eight hours. If you do the math, this will get you several days of workouts depending on how long your sessions last. For novice exercisers, you might only need to recharge once a week with enthusiasts having to do it twice or thrice a week.
Exciting features
apart from being sweatproof, these wireless headphones have a secure hook that attaches them firmly to your ears; when cranking up your speed, whether on the treadmill or outside, they won't fall off. Available in red, blue, black and teal colours, everyone is pretty much covered. Retiling starts this November at an attractive $100.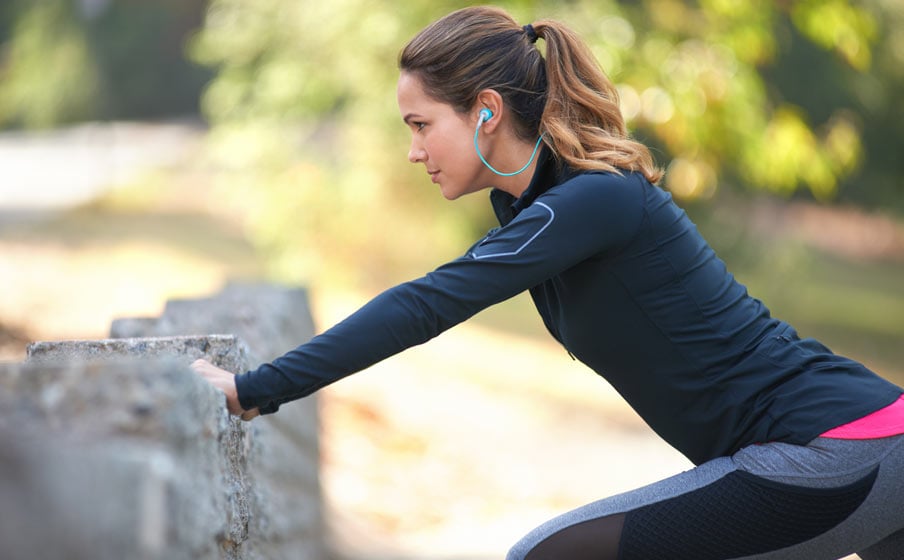 The playlist
The headphones support both Spotify Connect and Google Cast, meaning your playlist is virtually inexhaustible. Using a Wi-Fi connection, Google Cast streaming is made possible through the headphones ability to play Hi-Res audio, thereby eliminating the hassle of having to pair other devices to speakers. When t home, simply access your music app, select cast and decide which speakers you want to play the music through.
The JBL playlist is due to be out in October; get ready for the biggest fancy yet!
Sony MDR-1000X Wireless Headphones
Sony's newest noise-cancelling wireless headphones are utterly impressive! Retailing at $320, they happen to be Sony's best product in their headphone line yet. Apart from the set being well padded and comfortable on your head, your ears get an even better feeling with nothing distracting you from the music. If you wish to pack it, simply fold it into a smaller size and slip it in your bag; it's durability is assured.

Incredibly lightweight
Taking great care to boggle you down, Sony used the lightest but the toughest material in the ultra-light MDR-1000X wireless headphones. Their support of Hi-Res audio, especially in the wireless mode, will deliver the best sound quality while diffusing all other sounds. To achieve the Hi-Res sound, the wireless headphones feature built-in DSEE HX which upgrades compressed music coming from any source to near Hi-Res.
Its features
In wireless mode, the sound quality is a little bit lower even while featuring the company's new LDC technology (which boasts of passing data through Bluetooth three times more). These wireless headsets have two microphones both on the interior and exterior. In addition, each of the earcups has a mic too; their purpose is to learn your head's size and shape and deliver the best sound quality based on this information. Sony calls this the Sense Engine technology. If you happen to wear glasses, however, the headphones won't provide the best seal.

Noise cancelling at its best
The outer microphones can be programmed to either cancel out all ambient noise or be selective in letting in certain sounds such as car horns when riding or announcements over the PA while waiting for your flight. By holding your hand up against the headphones right side, you get to hear everything through the microphones. In essence, the wireless headphone offers you smart noise cancellation features, the likes of which you've never experienced before.
Which of these wireless headphones works best for you? Let us know in our comment section; for us, it's hard to pick sides!