Best of Android Wear Apps
With the thousands of apps ready for use with the best of Android Wear smart watches, the possibilities appear limitless. The apps do a myriad of tasks from measuring crucial health and body parameters to keeping you busy when you're out and bored; it's not just about pushing notifications your way.
After carefully scrutinising the apps commonly found on the best of android smart watches, here are the best you should have in your android wear;
Tinder
This app is specifically designed for love-seeking people, with the promise of landing you a hot date in no time. It does all that work for you and relays frequent notifications of new matches in your area you could potentially pair up with. The best of Android apps is not only to focus on the all-important fitness but also on matters of the heart.
The app executes voice commands via Google and delivers other notifications such as texts and calls.
Stocard
Membership and loyalty cards, when too many and disorganised, can be a turn-off. Stocard is your way out of this as it organises all your cards and presents them in a neat package at the time of the request. The cards are then displayable on the android wear device of your choice.
Visits to the mall or your clubs become more pleasant as the cashier only needs to swipe your cards through the smartwatch screen!
Shazam
The best songs always pass you by as you try to whip out your smartphone, unlock it and find the Shazam app. the app is now available for android wear devices and works just as well if not faster. What's more? The smartwatch will show lyrics to which you can sing along to! Simply hold up your wrist and you get an instant response.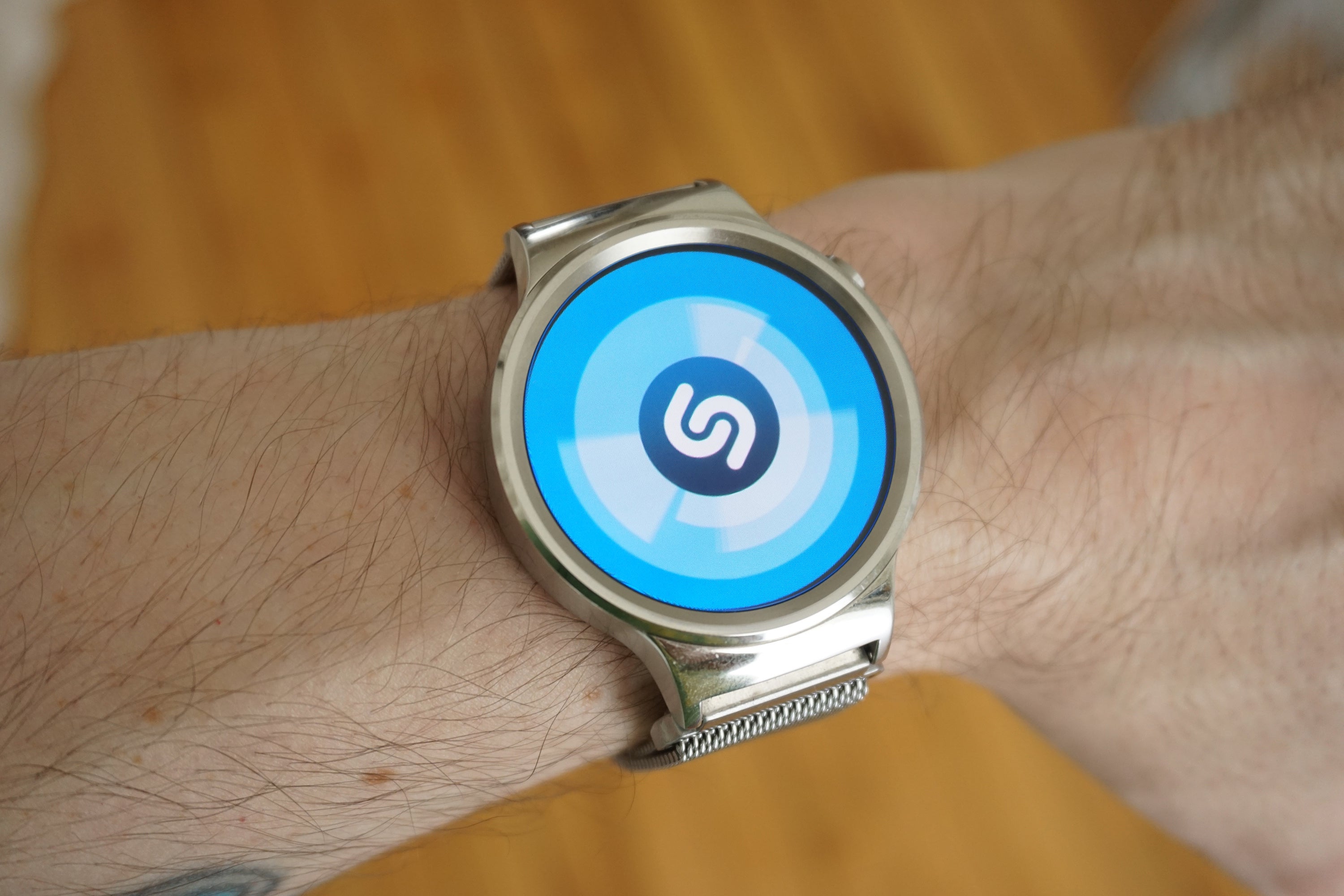 When going out in the morning, it helps to know the kind of weather you are likely to experience during the day and dress appropriately. This weather app available on the best of Android wear watches has many watch faces you can choose from, complete with all the weather parameters perceivable. Time is also shown.
When you're about to visit a nearby location, for instance, the app will notify you beforehand that it's raining. With such useful tips, you will never be in for a rude surprise.
This particular app has a dedicated android wear version, enabling you to take hilarious stills and videos while on the go; your android device is instantly turned into a remote viewfinder. As far as features go, it is the richest amongst all camera applications out there. All the functions you could do with a digital cam, like zooming and changing modes, is possible.
Android Wear 2.0, The Essential Guide
Medisafe Meds & Pill Reminder
When unwell, you are not in the right frame of mind and can easily forego your dose unknowingly. This app gently reminds you when you're supposed to take medication or in the case of a care provider when to give medication or vitamins as well as other supplements. By entering the medication shape and colour, the app ensures that you never take the wrong meds; you only do this once, though.
Google Slides is among the best of android apps and understandably so; it is an invaluable tool in presentation as it allows you to time and remotely control your slides as you prepare for a presentation or during a video presentation. As long as all your slides have been cast to a Chromecast enabled display setting, you're good to go!