VR Apps and Games Best For iPhone
For most common VR headsets, there are numerous of VR apps in the market to enable you play 3D games or watch movies through your iPhone. Even though the experience will be nothing like doing the same activities through premium VR headsets such as HTC Vive, Oculus Rift or PlayStation VR, the hundreds of 360 video VR apps make the experience enjoyable nonetheless. Among these apps, we've selected a few which you should consider downloading first for use with your iPhone. Though Android users have much more choices for the VR apps, there's still a substantial number of those operating on the iOS platform.
Fractal Combat X
Freely available in iTunes, Fractal Combat X is specifically designed for VR shooters, featuring prominently as one of the most dedicated VR apps in the Apple app store. With new missions being added on a daily basis, this is the perfect VR app featuring the support of most gaming controllers. Featuring lovely landscapes, it makes for immersive gameplay that is also fast paced. Just like other VR apps from Apple, the game is absolutely free, with an option of making in-app purchases as you go along.
Ever played Gone' in Samsung VR? If so, you'll absolutely love VR Noir, there's a lot of semblances. As a private detective called Veronica Coltrane, you are forced to take on a task due for money when everything starts unravelling and the game turns into an absolute thriller. If you are a fan of long gameplay, you will be disappointed as the thrilling experience ends too soon.
Discovery VR
VR apps are not just for gaming and watching movies but viewing the best documentaries as well. The Discovery VR allows you to watch Discovery channel programs through VR experience, ultimately making them appear more lively and captivating. This VR app for iPhones is free on iTunes and streams documentaries, short films, wildlife, Mythbusters and so much more viewing entertainment.
VR Horror
Do you find VR horror games alluring? VR Horror is right on track to giving you Goosebumps at every time; the exhilarating anxiety keeps on rising as you advance further into the dark and creepy rooms, summarily making you forget it' just gameplay. The setting is in a derelict hospital that's obviously abandoned; it's a battle of wits and maintaining a calm atmosphere. The VR apps are freely available on iTunes.Jaunt VR
360 video content is a treasure trove in VR gaming and watching. In VR tourism, Jaunt VR takes you to places you've never been before and takes you through a guided tour complete with details of the site you're visiting'. When compared to other VR apps specifically designed for VR tourism like Within', it features prominently.
Zombie shooter VR
Who doesn't want to shoot zombies in VR? The setting is in multiple subway labyrinths, following an apocalypse that leaves zombies lying all over and roaring to life to come after the living, you! Though is nothing which can be termed groundbreaking, the graphics are amazingly nice and you won't need to have a controller. To shoot, just look at the zombie. It is an interesting turn of events at iTunes with so many free VR games being developed and made available for consumers every day. Once you've completed your mission to eliminate as many zombies as possible, try your luck with VR Tank Training'; it also doesn't need controllers but will cost you $1.99.
When it comes to VR apps made for viewing photo, Orbulus stands in the same realm as the Oculus viewer app compatible with Gear VR and Rift. It is an invaluable addition in the VR world as some people are known to feel uncomfortable when watching a video using certain VR devices. With this app, you explore options such as 360-degree PhotoSpheres. In theory, the use of this app extends beyond iOS to Cardboard and other third-party VR viewers. Third party VR makers such as DodoCase, Mars, the Northern Lights and Glastonbury can all use the app as a companion. It's all free in iTunes.
YouTube
The world's biggest film, video and documentary library has been made available for VR through a series of VR apps, chief among them YouTube for iOS. You will be required to download the latest YouTube app to be able to use it. Search for #360video on YouTube and look for the VR icon for a truly VR experience, after strapping on your headset. There's also an option to watch 360-degree camera rigs through this app, creating a platform for aspiring internet stars.
YouTube remains as the leading platform through which artists can freely market themselves and appeal to a global audience. It's among the free VR apps in iTunes.
Whenever you are willing to part with a little bit of cash in the VR world, you get rewarded immensely; this is one of the biggest selling points for InCell VR. Retailing at $0.99 on iTunes, the app takes you through an engaging compilation of strategy and racing based games; they will ultimately get your adrenaline pumping as you seek to gain the upper hand over your components. The setting is in a micro world full of viruses and cells.
Rated as among the best Google Cardboard VR apps, this is now available on iTunes for free. In a hair-raising setting, you find yourself the victim of your own fears, grappling in the dark through an abandoned mansion. What's more? There's a heavy storm brewing outside, with all sorts of thunder and lightings adding to the already-tense situation. It is your ultimate horror thriller.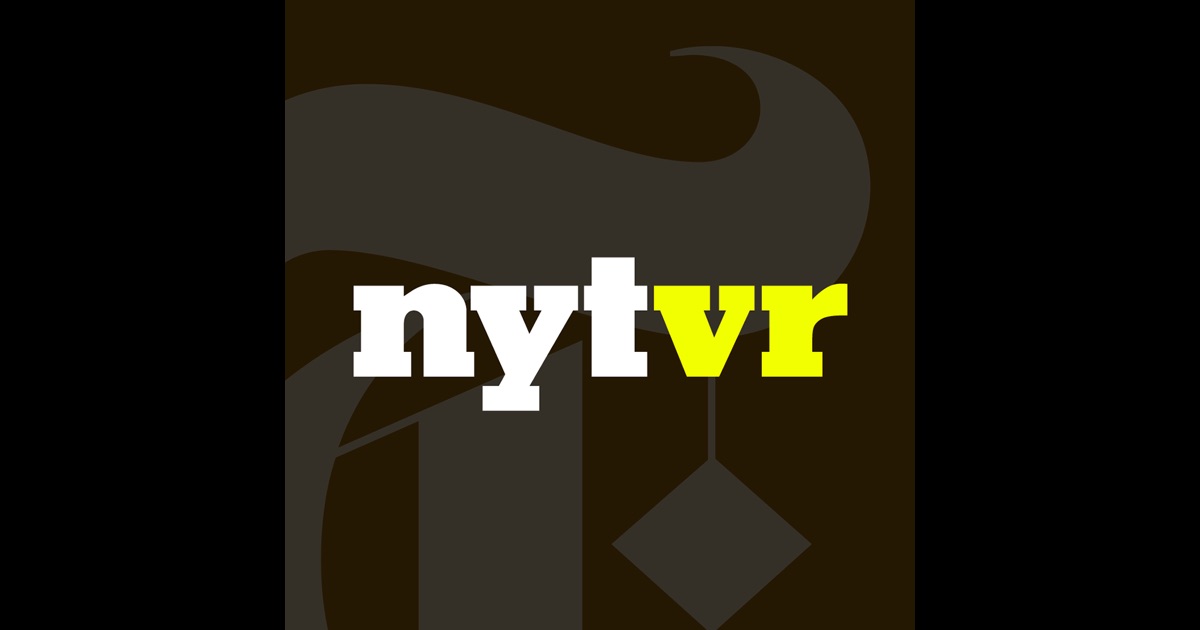 NYT VR
New York Times has fully embraced the untapped potential in disseminating media through VR. More VR apps should toe the line to appease millennials; VR and other forms of new technology are second nature to them. Stories will be told in 360 degrees in the case of stills or videos, making them have an even bigger impact on the audience. The apps are freely available on iTunes.
Apple is opening up to many possibilities with so many VR apps being developed and availed for free to its consumers. It not only gives you more options to work with in VR but also is on the verge of making all your viewing in VR enjoyable and widely diverse. VR apps are a step in the right direction.