Fove Virtual Reality Headset
The success of virtual reality future technology lies centrally in the latest eye-tracking technology. It might take a while for you to adjust to the eye tracking by Fove VR but when it finally clicks, you see why! Oculus's own Michael Abrash was quoted a few weeks back acknowledging the central role played by eye-tracking technology in VR's future; too bad Fove got there before them.Future of Virtual Reality!
A Kickstarter project launched in 2015, Fove will this month be launching a developer-ready headset. For the consumer-ready headset, which will have minor tweaks, we'll have to wait until the end of next year. The developer-ready VR headset can be ordered now at $599.
Specs
Fove, the epitome of virtual reality future technology, has the latest and most powerful hardware in the market, bettering HTC Vive and Oculus Rift by 40% per eye resolution! It is being powered by a PC, with plans to incorporate Valve's Lighthouse technology; this will offer you full-room scale tracking. Clearly, Fove relies on more than eye-tracking to make it a fully-fledged VR headset like no other.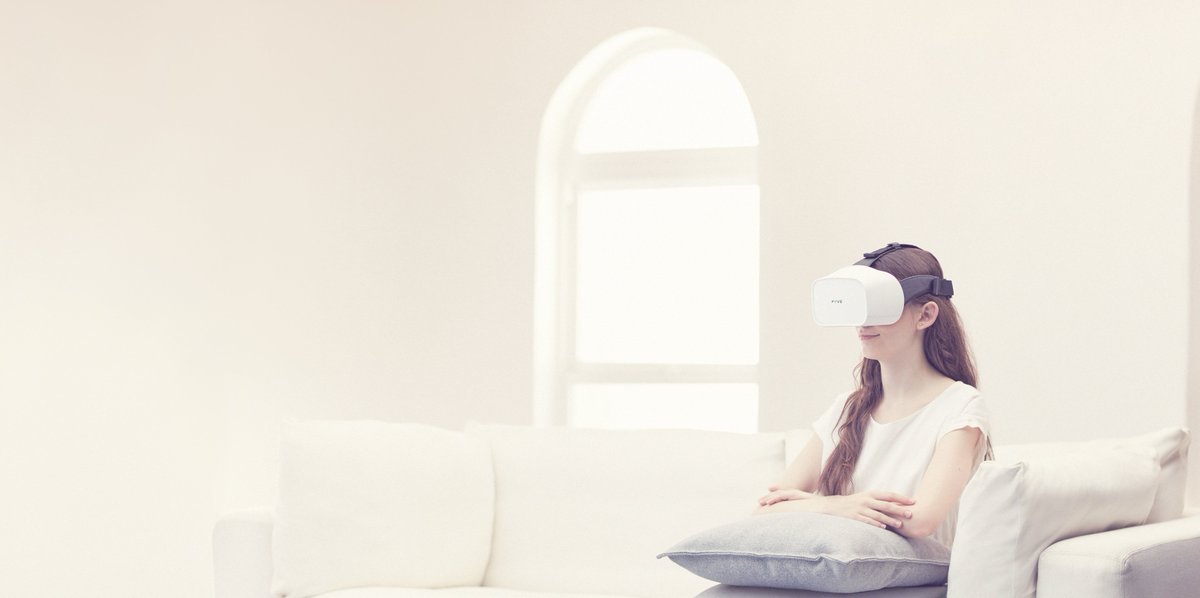 With its laser-sharp eye tracking ability, you won't have to exaggerate your eye movements to achieve a response you desire. Fove brings down the overall processing power by reducing pixels outside your view field; nothing looks blurry. It is a big leap for VR.
Fove sensor and design
For starters, the design is yet to be well thought-out since this is a developer model. The headset's weight and size are close to Oculus Rift. Over extended playtime, Fove seems comfortable. The design team is ensuring the consumer headset will be comfortable for those who wear glasses too. There's also talk of ditching the swappable pads for dialable eye relief.
This virtual reality future technology headset uses typical gamepads for now; proprietary controllers will be available for consumers later on. In the developer model, the sensor sits beneath the headset's monitor on a tripod which limits full room scaling. The consumer model will allow the user to move around freely, just like in HTC Vive, factoring in Lighthouse technology.
Fove eye-tracking technology
Even in gameplay, the way you use your eyes tells a lot about you and in unfortunate instances, might cost you dearly. Assuming you're playing a highly charged game like Project Judgment' where a bunch of terrorists are vigorously interrogating you. Eye tracking technology allows you to skim through your surroundings and photo-queries fast; any delay would confirm the captor's suspicions, allowing them to exploit your weakness.
Such little and often overlooked virtual cues enable the most immersive experience in gameplay, with you having the upper hand. Avoiding flashbangs has also been made pretty easy by Fove.
Fove games
As a forerunner in virtual reality future technology powered by eye-tracking technology, Fove makes games like Project Falcon' look incredibly real. You use your eyes to pilot a mech, train your sights at the target and fire away with a machine gun or rockets. In the Cyclops game, your mission is to use your eyes and focus destructive laser beams at spaceships. These and many other games use eye-tracking as their most prized possession; it would be immensely hard to win when relying on VR headsets which don't feature this technology.
Virtual reality future technology has to go the eye-tracking way; there's no option for VR companies that wish to stay competitive and relevant.