Microsoft Windows 10 VR Headsets
The Microsoft VR headsets operating on Windows 10 will be released soon. Microsoft announced this earlier today, with the starting price expected to attract many customers. Though the VR headsets are of the same calibre as HTC Vive and Oculus Rift, the price is much lower at only $299 (AU$295, £245). This is way lower than Microsoft's own HoloLens retailing at a whopping $3,000.
A release date was not mentioned but all things constant, they will be ready by spring 2017; hints from Microsoft suggest so.
Windows in Microsoft VR
Users will now be able to experience Windows 10 in virtual reality. Though details are still scanty, you can expect to go on a holotour' of major historical sites around the world from the comfort of your home. How about watching your favourite football team play on a giant screen? Pretty amazing!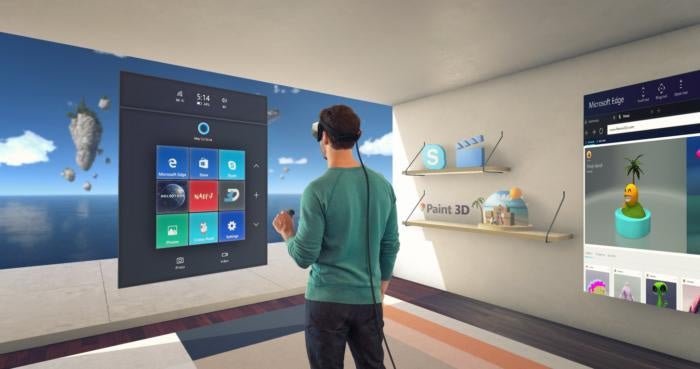 Paint 3D, a new service which will transform any 2D object into 3D, will be at your viewing disposal too. The onstage demos of the new Microsoft VR point to a whole range of possibilities, presenting the most sentimental moments with your loved ones to life in front of your eyes.
More to come
Microsoft VR demos barely scratched the surface; your VR experience will be of the highest quality and affordable. Microsoft and its development partners have invested sizeable resources into making this a reality within a couple of months. With the prices considerably lower than Rift and Vive which retail at $799 and $600, everyone now has a chance to relish in the immersive virtual reality world.
Whether for playing games, browsing or watching your favourite series, Microsoft VR will turn these into appalling experiences. The design is sleek and will definitely have heads turning to catch a glimpse.
The range of VR devices is not yet known, adding more to the anticipation excitement. We will keep you up to date with the latest developments. Cheers!