What is MYLE TAP?
The MYLE TAP device is a simple tapping device that is connected to your mobile device. The interesting part is the software with which it interacts which allows you to create a kind of code between you and your phone. The tap device only serves to open the channel of communication between you and the device, after which your commands and any voice signals are captured and then interpreted on the basis of the settings you have agreed on.
What makes this convenient and attractive from the perspective of a daily user, is that it allows you to perform a wide array of different activities through your phone without actually having to either look at the screen or swap things around in it. The one tap app that works with it allows it to be activated quickly and be ready for use.
Who wants to use MYLE TAP?
Professionals of all kinds must look at this as an opportunity to stay connected and alert to any notifications from their device even when they have their hands full with work. You will not have to constantly be running to your bag or backpack to check if you have gotten any notifications. But the most important thing is that you will be able to conduct a host of different actions while doing something else.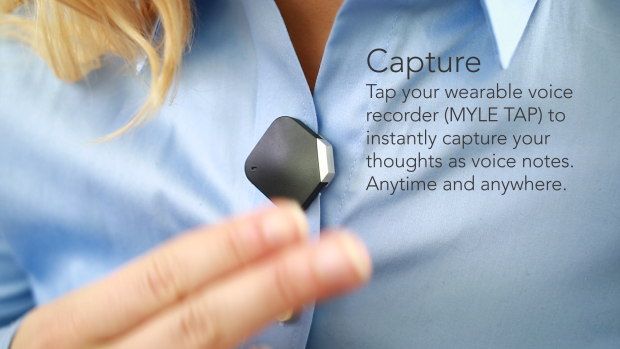 You might open your mail and ask your phone to check for a keyword, and then tell it to close the mail and open your music player and search for a particular song —all without having to even look at your phone or touch it. The only physical step required is the activation of the one tap app.
Situations that makes difference
Imagine having to compose emails that need to be urgently sent, but at the same time, you have to spend hours moving stuff around or conducting many different activities which do not require a lot of concentrated mental attention but do not leave your hands free to type or use any device. Then this one tap app and the device that accompanies it are the ideal solutions to your problems.
Even if we think about a more critical and dangerous work, such as those who have to work in conditions of risk, we find out that a one tap app will allow them to freely communicate with each other and their superiors while they are in these conditions of risk.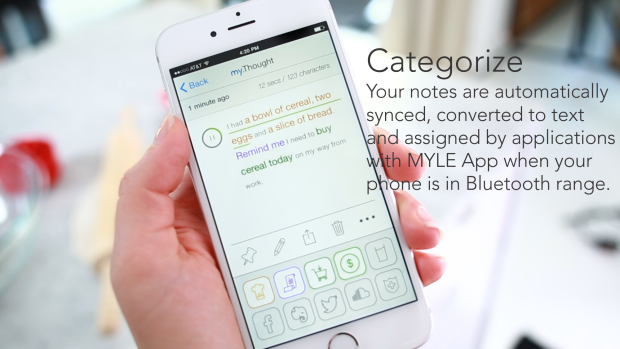 We must remember that the general software and communication system of smartphones is mostly superior and more flexible than the tools that, for instance, firefighters only have very primitive communication tools at their disposal. These usually involve using one or two hands. This means they cannot communicate while attending a critical situation.
A one tap app would even allow them to switch communication channels between different people without ever having to stop their work. If anything about this technological contribution is actually meaningful and conducive to a higher purpose, we have just found it in the possible aid to the heroes of our society!