One2One Earpiece Review
Developed by Lingmo International an Australian start-up; One2One stumbles over the language barrier to bring an earpiece that translates a conversation as you speak.
In understanding the world around us, language comes first in making connections. Language translation technology brings us closer to achieving that universal inference of one another. A translation like most computer related tasks is a complex endeavour. Software like Google and Skype's Text-to-speech and speech-to-text only tips the berg that is language translation.
Real Time Language Translation
IBM's Watson Natural Language, Artificial Intelligence Technology powers the One2One earpiece. Neither Bluetooth nor Wi-Fi is subject to bringing this technology to life. Instead, it eliminates the delays in language translation to afford near instant conversation translation. As such, you can use it in diverse environments, on airlines and when visiting remote destinations.
Eight Languages, One Earpiece
You don't have to speak a language to understand it. This earpiece is equipped with a natural language processor which at the moment can successfully translate eight languages.
It can translate languages in English, Chinese, French, German, Italian, Spanish, Japanese Brazilian, and Portuguese. None of the translations requires a Bluetooth or Wi-Fi connection. It incorporates Lingmo own software to bring this possibility into reality.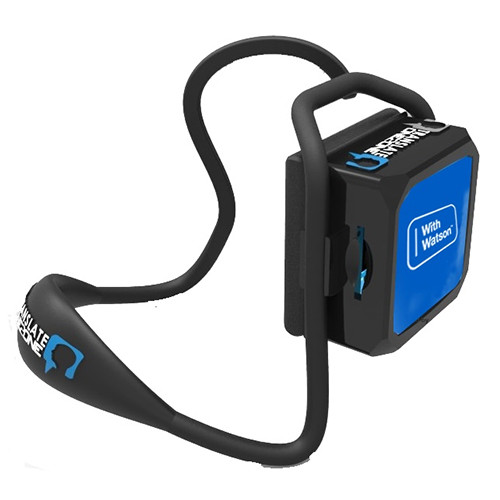 One2One is Ahead of the Language Translation Class
This earpiece offers the best technology to support every individual, business, government and non-government institutions in lifting the language barrier. In modern society, conversational language is no longer what it used to be. You may say one thing only for my translation earpiece to translate another thing entirely.
Say for example, 'how are you?' a language translation app may translate 'I love you' instead.
One2One is poised to beat the nuances of local slang and dialects. With its language translator, it can indeed avoid common contextual challenges which come with similar languages and words. It even has an iOS app version that includes Text-to-speech and speech-to-text for more language translation possibilities.
It Goes on Sale this July
As the first language translator which relies on independent artificial intelligence, this earpiece is set to start shipping in July. It was recently unveiled in United Nations, Geneva so you can be sure you'll get your piece after placing an order.
Single pieces are available at approx. $179 while two pieces go for approx. $229. You don't have an excuse to skip certain holiday destinations because you can't understand their local language. You can actually have a real-time conversation with a person speaking a foreign language altogether.
One2One brings cultures together, to converse, share and learn more from each other with just an earpiece. As Watson solves one of the world's persistent challenges, you can partake in this incredible modern day reality.
also read ili Wearable Translator Anywhere, Anytime!