Be Notable, Use Senstone.
Technology arises with its 2016 release of Senstone: an amazing wearable cloud app that allows users to be on the go while having extravagant ideas. It is a stress-free product and is easy to use. It does the hard work for you. If you are forgetful and need a place for your constant reminders, this product will enlighten your day. It will be of much use to you.
Keep Your Ideas synced with Cloud App
Keep your ideas with Senstone. It is smart jewellery cloud app that turns your ideas into text. Not only that, it records your speech. Simply speak to it—it will glow—and it will translate text on the device. Tired of writing in your phone? You no longer have to reach for your phone to write everything down: your grocery list, your million-dollar idea, or blog posts can now be spoken and will be auto-typed once it recognises your words. Your ideas will be secure and you will be able to go back to them.
You can get this product by downloading Senstone in your app store. Once it's configured, you may speak to it by using keywords—simple enough. You can use the keywords to categorise these notes and share them with other apps.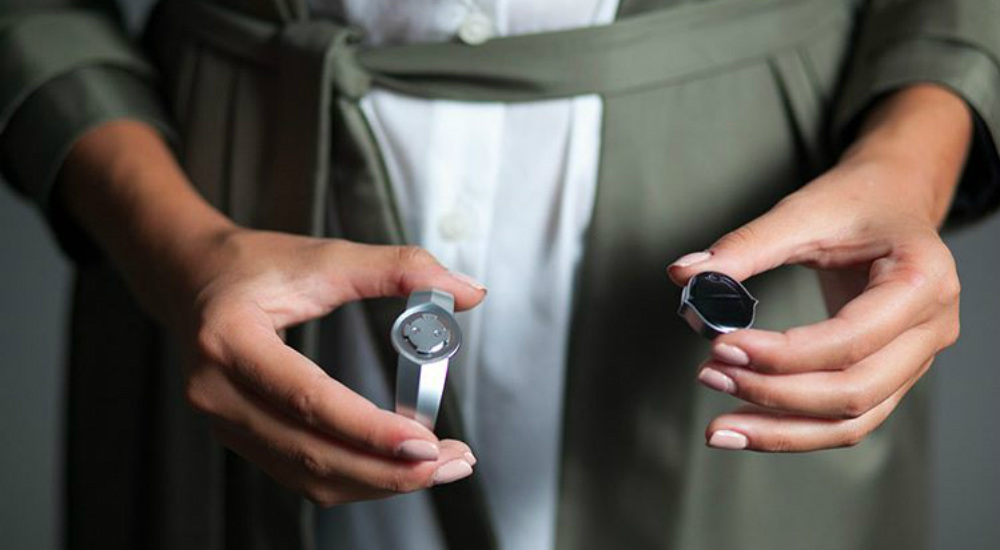 According to Senstone , you can record up to 2 hours of audio on your device. According to this article, the founder of Senstone, Nazar Fedorchuk wants to make the user clap their fingers for it to start recording. This technology is new and aspiring and is just brilliant.
Senstone is a great tool to travel with. If you forget your smartphone on a trip, you still have Senstone to guide you through work. This product helps you with reminders, tunes, ideas, to-do lists, goals, and your diary. Sensstone is a small device. It can be attached like a watch around your wrist. You can also wear it as a necklace, or simply clip it around a piece of clothing. It removes all disturbances. It is small and convenient when you're busy, and don't have time to rely on your phone.
Elegant
Senstone is an elegant product. If you like to look good, it will enhance that. It is fashionable and is for you. The chrome bracelet adds it all together for comfort and fashion—adding much to the product's richness. The product doesn't look misplaced on your wrist, on your necklace, or clothing. Senstone is a product that allows you to stay on task while looking amazing.
Use it while travelling
Focusing on your route when driving is ideal; using this device will enhance your experience. Simply speak to it: you no longer have to type on your phone for a reminder. Senstone is the future of wearables Cloud App technology because the one that uses it is no longer disturbed.
Smartwatches still disturb the user as it rings, shows tweets, text messages, and so much more. With Senstone, all stress is gone. It is a perfect tool for job interviews—for the interviewer and interviewee. Use it in any given situation and it will help. After all, this product does it better than any other. Use it. Look fashionable, and allow this trend's availability in your wearable life.