Travis Translator Headset
Ever travelled to a distant place where they speak a different language and all you could afford was a blank stare whenever the natives or your hosts spoke to you? It happens a lot, to many people across the globe- but probably not any longer thanks to the invention of a revolutionary contraption called Travis that can instantly translate a foreign language to a language you understand.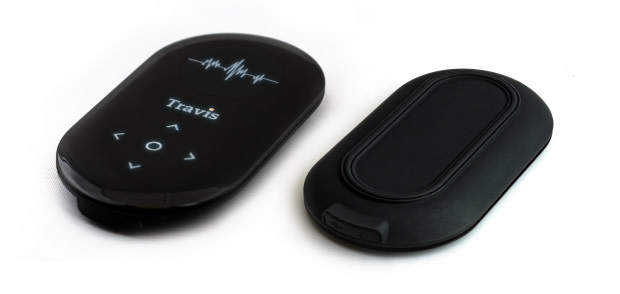 At the moment, the nifty pocket device can translate up to eighty languages, and since it is under development, there is a real possibility the techies behind it can widen the language base. Even its ability to translate in eighty languages is a major feat as it breaks barriers between the supported languages and permits travellers, tourists, diplomats and other international professionals to communicate freely with anyone, and anywhere.
Travis Translator Features
Apart from its ability to translate in eighty languages, Travis has a host of other lovely features that make it a must-have device if you are a globetrotter. The features include artificial intelligence, strong processing power, earphone compatibility, instant translation, a long-lasting battery, and a crystal clear voice.
Artificial Intelligence– the Travis translation headset can learn, and the more it is put to use, the more effective and accurate it becomes.
Strong processing power – the Travis headset can provide an instant translation with no glitches whatsoever thanks to its strong quad core processor.
Crystal clear– the headset features a patent-pending voice DSP as well as a speaker dynamic boost that ensures you can hear what is said clearly.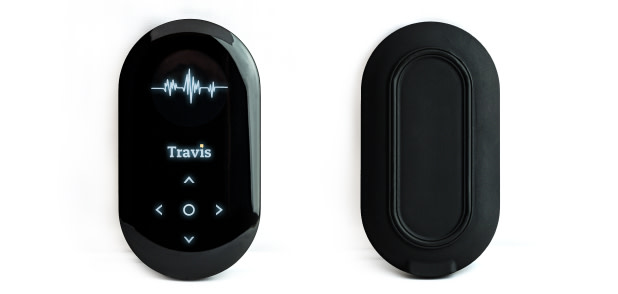 Usable both online and offline- you can use the Travis translation headset both when you are online or offline.
Long-lasting battery- the Travis translation headset can work continuously for twelve hours without charging.
Instant translation- with just a touch, it will start translating. No distraction or fumbling- it is instant!
You may be wondering why the world is excited over the invention of this device when smartphone apps have the capability to translate a foreign language to what you can understand. But, what you need to understand is that this is a dedicated translation device. Therefore, you won't be distracted with calls, texts, ads, etc. while your device is listening. More, you don't have to fear for the safety of your phone in a dangerous foreign territory since you don't have to fumble with looking for a translation. And, while translating with a phone can be slow and tiring, translating vide Travis, which was built for face to face conversations, gives you immediate or instant results.
Travis Translator benefits
This is a revolutionary device that will change how humans relate across borders. Some of its benefits are as follows:
it is compatible with Bluetooth
unlike smartphone apps that can equally offer translation services, there is little to no chance of getting interference from smartphone apps when using this contraption.
The device has a twelve-hour-long battery life. Smartphone translation apps, on the other hand, can very easily kill your phone battery.
Therefore, it behoves you to go out there and order for your Travis translation headset to be a truly global citizen to whom language is not a barrier.
ili Wearable Translator Anywhere, Anytime!